Instagram* Added Coinbase Wallet And NFT Functionality For 100+ Countries
Admin
Social platform Instagram * announced that support for the NFT functionality will now be available for 100+ countries. The project also integrated the Coinbase and Dapper wallets and the Flow blockchain.
*Meta is recognized as an extremist organization  and banned on the territory of the Russian Federation
NFT to every home
The most popular social platform Instagram*, owned by  Meta * ( formerly Facebook, recognized as extremist and banned in the Russian Federation ), announced the addition of new functionality, which will now be available in the countries of North and South America, the Asia-Pacific region, the Middle East and Africa.
Update testing began in July. Now Instagram users worldwide will be able to showcase their NFT collections. Previously, this feature was only available to a limited number of users in the US.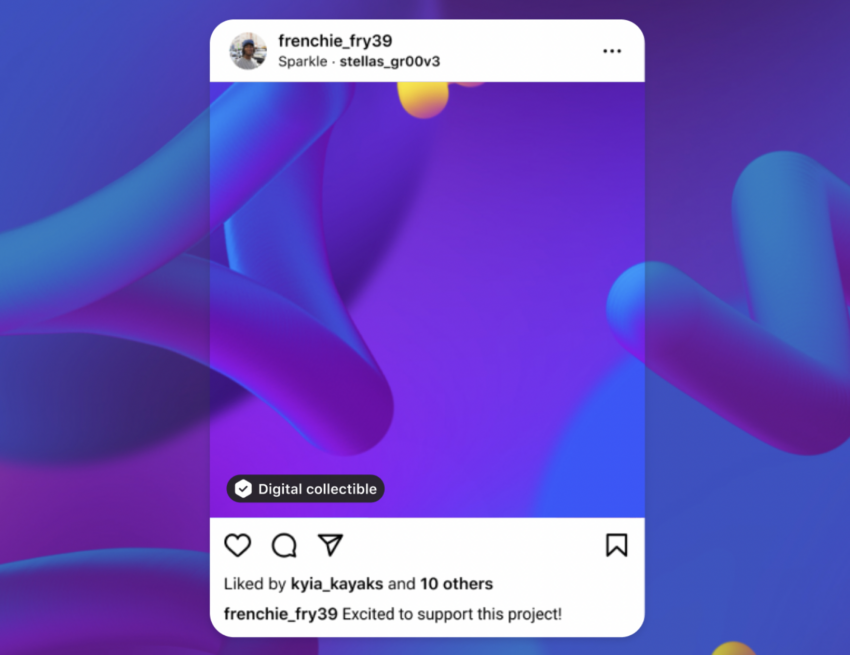 To deposit a non-fungible token on the platform, the user must connect their account to a digital wallet. Currently, with the latest updates, Instagram supports the Ethereum, Polygon, and Flow blockchains, as well as third-party wallets such as MetaMask, Trust Wallet, Coinbase Rainbow, and Dapper Wallet.
"Thanks to the incredible opportunities offered by blockchain technology, people can now use new earning tools, and fans can support their favorite creators by purchasing digital collectibles – art, pictures, videos, music or cards – in the form of NFT tokens."
Hostile Metaverses
Recall that in October 2021, Facebook underwent a rebranding, changing its name, and announced that it was "developing exciting new technologies to help people communicate and explore the  metaverses ."
In October, the company announced that it plans to spend more than $10 billion to develop its Reality Labs metaverse. The Reality Labs division was engaged in the development of applications for the virtual space, as well as related hardware products.
However, reality soon changed the company's ambitious aspirations. Probably not the least of these is that the metaverse direction is still very young and has not yet received mainstream acceptance.
As a result, in May, Meta announced that it intends to reduce development activity in creating its Reality Labs metaverse. In particular, it was planned to stop work on several projects and suspend others.