We'd love to hear your story. What's the best thing you've ever done? We are open to accepting guest posts.
We accept articles on Cryptocurrencies, NFT, Metaverse Forex trading & Web 3.0. If you're writing on a general finance topic, please relate your article to any highlighted category. Please note that this is a consideration for publishing. Contents that do not fit our audience or lack the required qualifications may be rejected.
We are a Google News Approved Platform!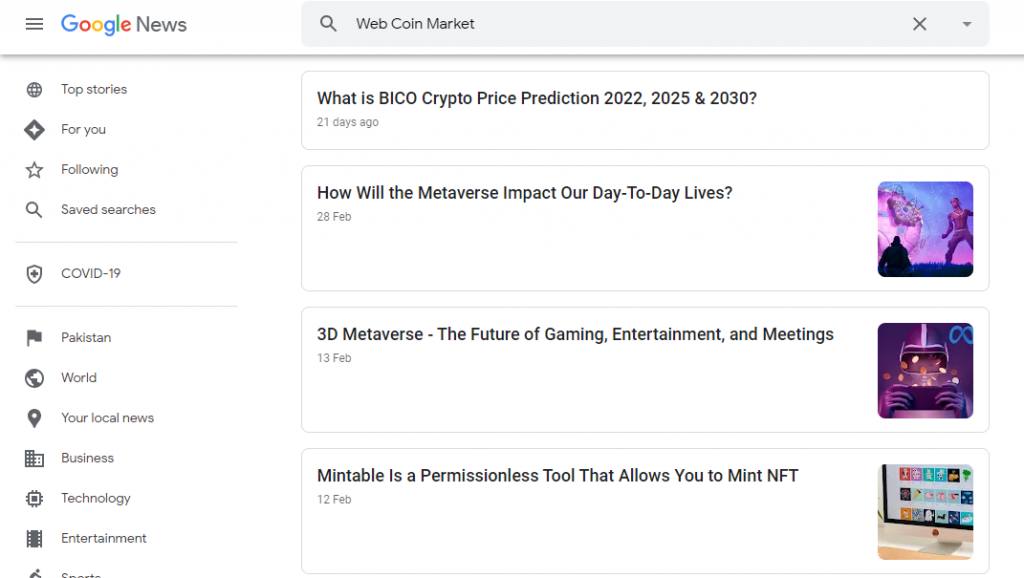 Webcoinmarket is a website that provides informative articles about the world and people's well-being. We welcome any contributor who wants to help us by sharing their knowledge, experience, or advice with our team members here at the Web coin market. 
As mentioned in this passage, we are always open to more contributions from those wishing to serve themselves within reachable fields.
To get your content published, kindly follow these guidelines:
Article titles must be in any category Related to

Cryptocurrency, NFT, Metaverse, Web 3.0

, or any other finance or market relevant.
An article must be original and not published anywhere else.
We wish to remain friends with Google, so we recommend that article length exceed 750 words. A thousand words or more is just perfect for SEO.
Document Format: MS Word Doc. or other Word Formats…No PDFs or Text Doc. formats.

Run article through a grammar checker; Grammarly is preferable.

The article must be plagiarism free & no copyright issues.

At least One Free stock images (150KB max) are acceptable (Optional).

Author: You can include a personal photo and the author's short bio. (Optional)

The article should have one hyperlink; we can discuss more than one.

After receiving and duly acknowledging your submission, we will send your article to our review team. You should hear from us via email in 12-15 hours.

Upon approval of the article, we review and notify you of the publishing date. Don't worry; your article should be published in a matter of hours.

Articles should be submitted to 

[email protected]

.
Agreement
By submitting a Blog Post, you agree that you have read our terms & conditions mentioned in it and approve to be bound by the same.
If all these don't make sense, you can email us at [email protected].
Yours Sincerely,
Admin