The Trader Spoke About The Prospects For The Price Of Bitcoin After The Failure Of The $21,000 Mark
Admin
Vadim Shovkun, a practicing trader and founder of the Crypto Shaman project, talks about the current situation on the market.
The price failed to consolidate above the mirror level of $21,100-$21,600. This range is resistant and quite strong.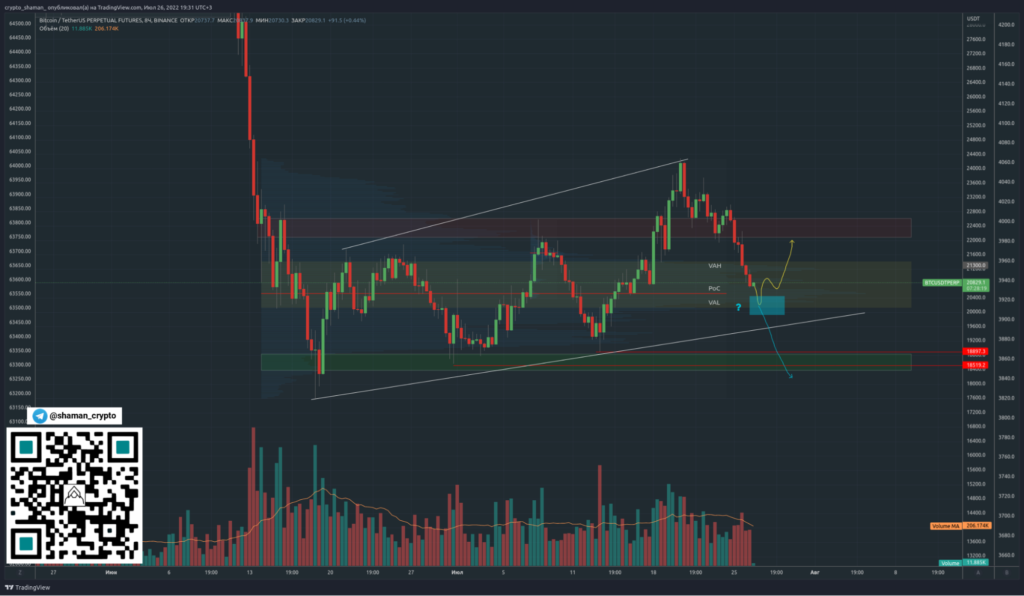 Currently, the price is testing the PoC of the entire range. A specific reaction may favor growth, but there are no signs of a buyer yet (there are no candle and volume formations). 
There is a bearish engulfing on the weekly timeframe. An upward expansion pattern has also been formed, which usually works downwards.
It is essential to follow the lower boundary of the central accumulation of volumes along the profile. 
When candle/volume formations appear in the blue rectangle marked on the chart (reaction to VAL, Value Area Low), the price may rise to the upper boundary of the monthly range (red resistance zone).
If there is no reaction in the "blue box," the price will go to demolish two cascades marked with red lines.