The price of bitcoin has updated a local minimum below $38,500
Tia Price
The news is being updated
On Monday, April 25, the quotes of the first cryptocurrency updated the local minimum. At the moment, the price reached $38,250 (on the Binance exchange).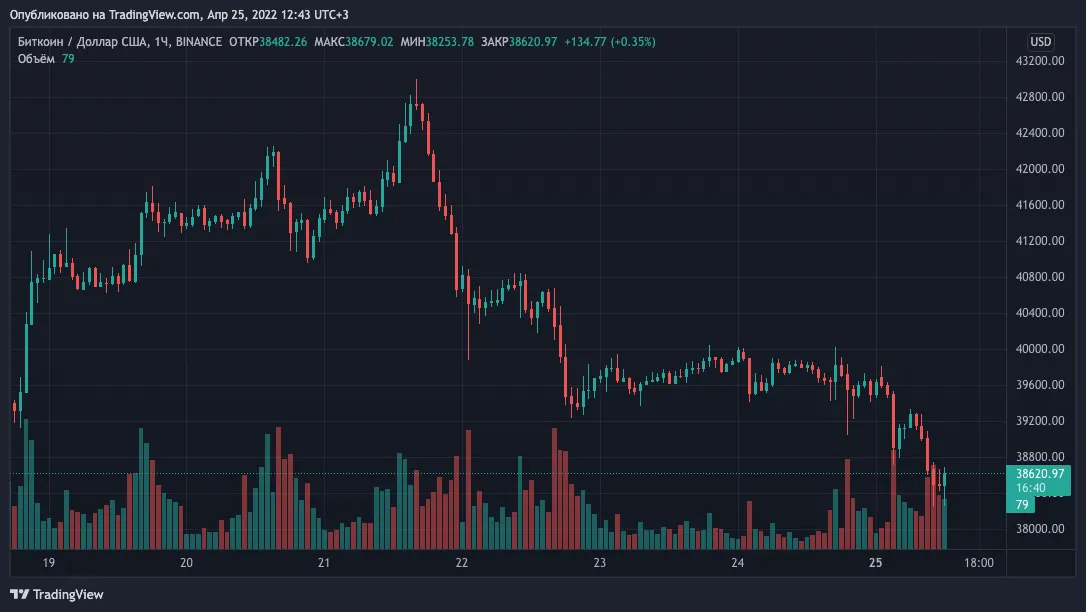 The current decline was accompanied by the liquidation of $300 million of positions in the futures market, according to Coinglass.
According to CoinGecko Bitcoin has lost 3.2% over the past 24 hours. At the time of writing, digital gold is hovering around $38,620.
Read Also: The Crypto Market Collapsed By 4%: Bitcoin Fell To $39,000
Ethereum fell by 4.3%. Of the top 10 by capitalization, Polkadot (DOT) and XRP fell more noticeably than the others — by 7.9%.