Glassnode Doubts The Continuation Of The Recovery Rally Of Bitcoin
Admin
A fundamental improvement in on-chain indicators has not accompanied the recent recovery of Bitcoin and Ethereum prices. This does not give confidence in a fundamental change in the market situation, according to Glassnode analysts.
Doubts that the upward dynamics after overcoming the realized price by quotations will continue from the state of on-chain indicators.
The number of active bitcoin addresses remains within the downtrend channel. The peak in October-November was lower than that reached in April 2021 ATH. 
Except for brief bursts during periods of capitulation, network activity remains subdued, suggesting a small influx of new demand.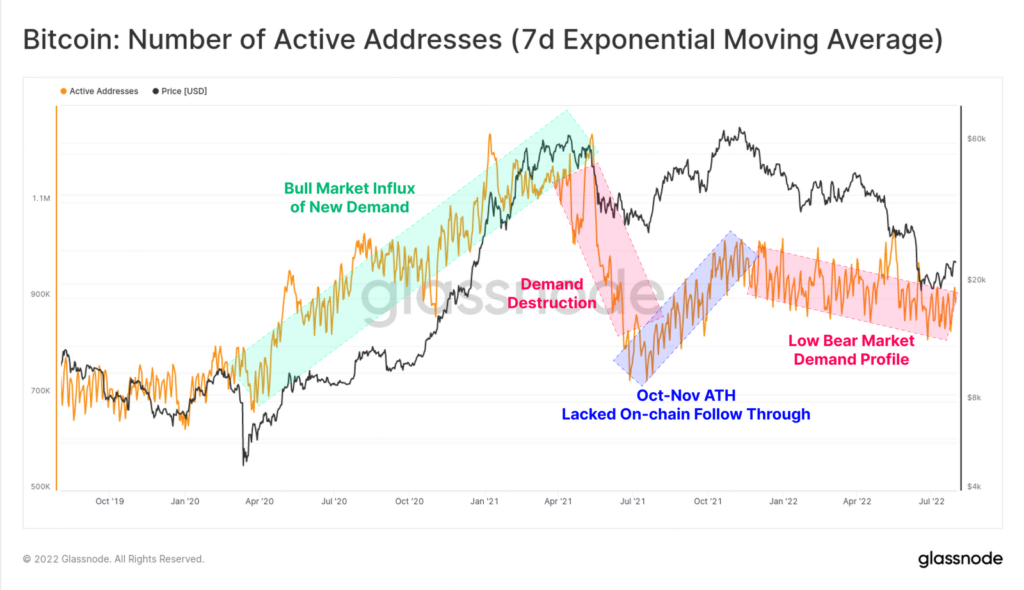 A similar picture emerged regarding the number of transactions, fees, and block occupancy. Analysts found similarities between the current situation and the events of 2018 and 2019. After the initial "washout" and demand destruction in May 2021, transaction activity decreased slightly. This indicates only a stable base of involved traders and investors.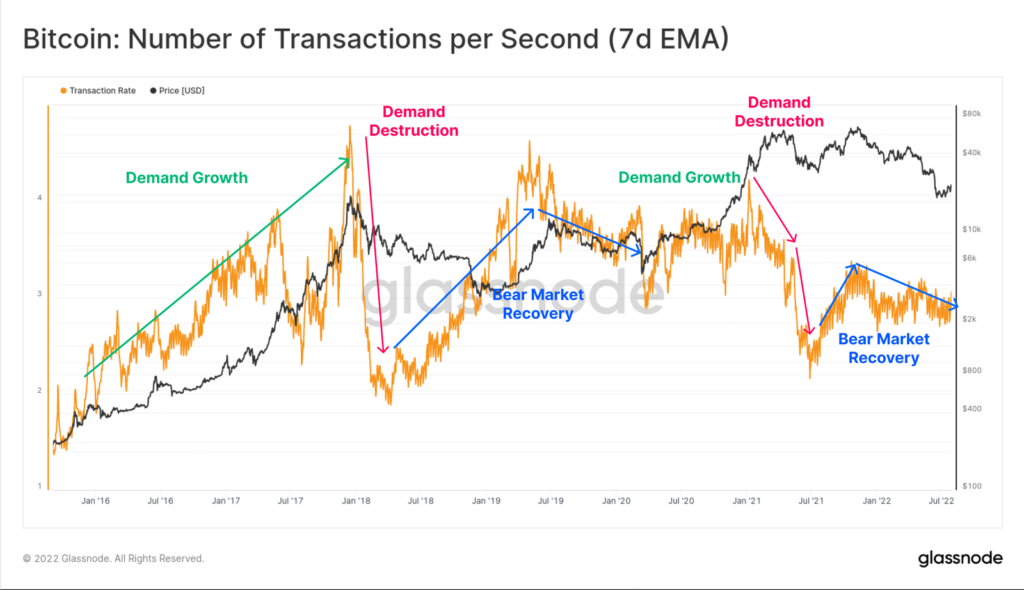 Similar trends are observed in the Ethereum blockchain. Despite the recent powerful price movement, the network load in the number of transactions has been systematically decreasing since May 2021 to the lowest levels since the summer of 2020.
In recent weeks, there has been a surge in activity, which analysts have associated with consolidating coins on wallets. They explained that they would change their mind if this trend proved sustainable.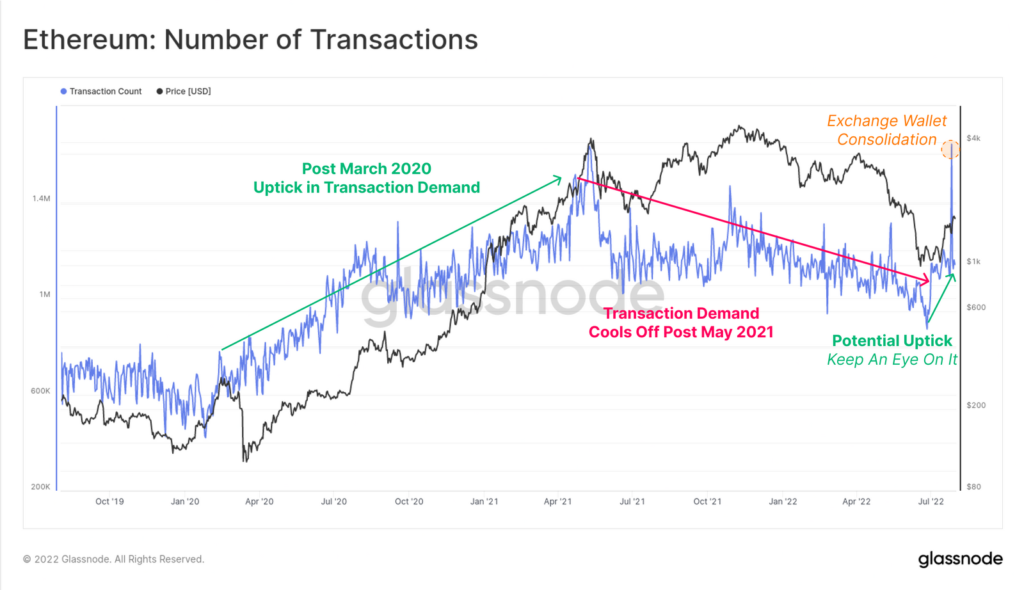 The median value of the gas price over the past seven days has dropped to 17.5 Gwei – the lowest since May 2020, which marked the beginning of the DeFi summer. In other words, there was no influx of new users. Many indicators of Ethereum activity are at a multi-year low, experts emphasized.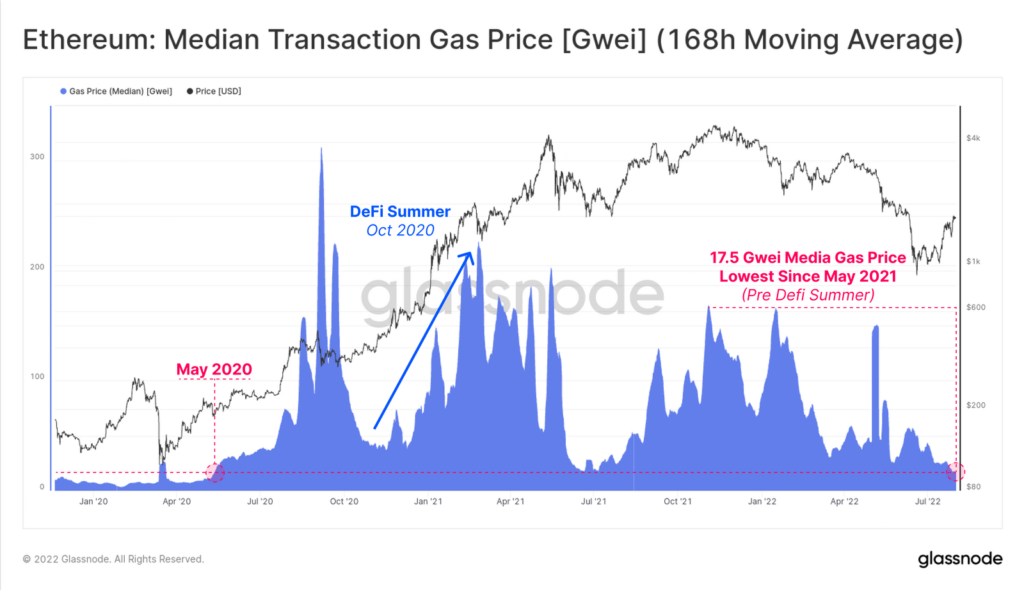 A certain optimism for Glassnode analysts is inspired by the Spent Output Profit Ratio (SOPR).
In bitcoin, the indicator is trying to overcome the borderline level of 1 for the second time since June. Analysts explained that this usually does not happen the first time. They explained that the ideal bullish scenario would be to break above this mark and then test it as support.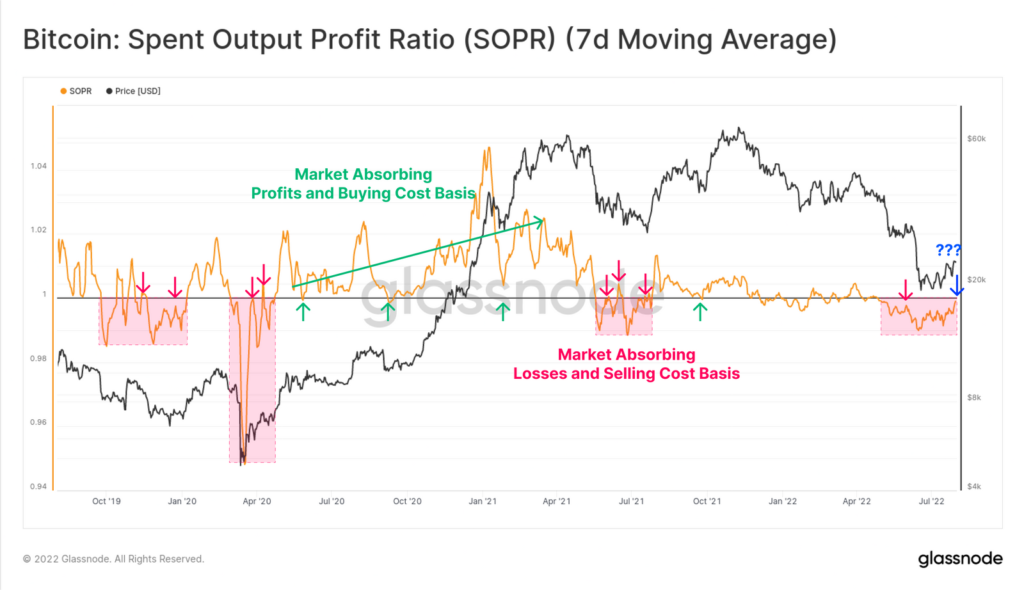 In Ethereum, a similar breakthrough with a subsequent retest has already taken place as support. Experts warned that it could be unstable due to weak network activity.