Glassnode: Bitcoin Price Will Take Time To Reverse
Admin
The price of bitcoin has pushed up from the $20,000 level. Long-term indicators suggest that more time may be needed to form a solid foundation. Glassnode analysts warned about this.
The experts substantiated their opinion with the situation with the URPD indicator, which demonstrates the structure of realized price levels in the context of UTXO .
The $20,000 mark has concentrated the biggest attraction of speculators. This happened as a result of the transfer of coins from surrendered hodlers to "new" optimistic buyers.
A significant part of long-term investors continued to hold bitcoins purchased at higher prices, which indicates their low sensitivity to changes in market conditions.
The experts stressed that at the levels of $30,000 and $40,000 there was also demand from speculators. To increase the chances of a market reversal, it is important to see these coins move into the "long-term investor-held" category (in other words, the "age" from the date of purchase must exceed 155 days).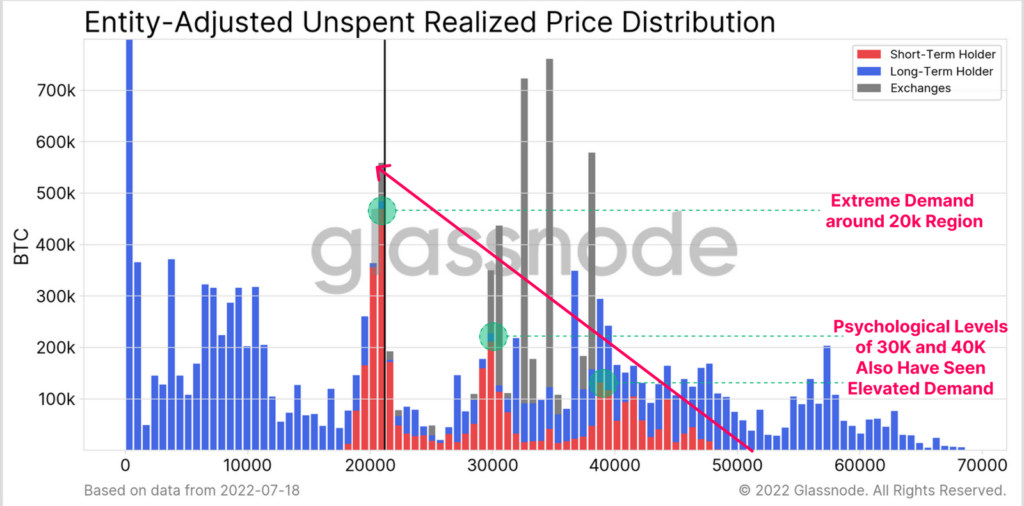 The specialists pointed to a possible area of ​​resistance within the current recovery rally, based on technical indicators and on-chain models.
At the time of writing, the 111 DMA is close to the $30,000 psychological level. The 200DMA, the crossing of which is the boundary between bull and bear markets, has reached ~$35,000.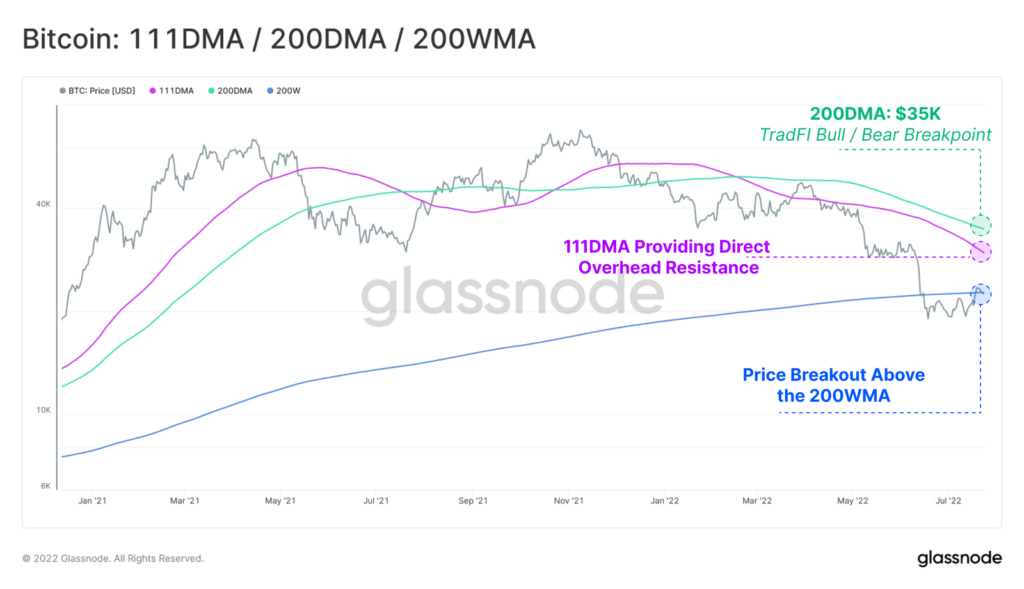 Near 200DMA (~$35,000) there is also the RLPL indicator , which compares the spending of hodlers with the "fair value" of bitcoin ( realized price ). The last indicator for long-term investors is ~$22,000, for speculators – $28,500
The realized price for speculators is in a downtrend. This is due to short-term investors fixing losses and transferring coins to a new category of market participants who buy at levels below the realized price, typical for speculators in general.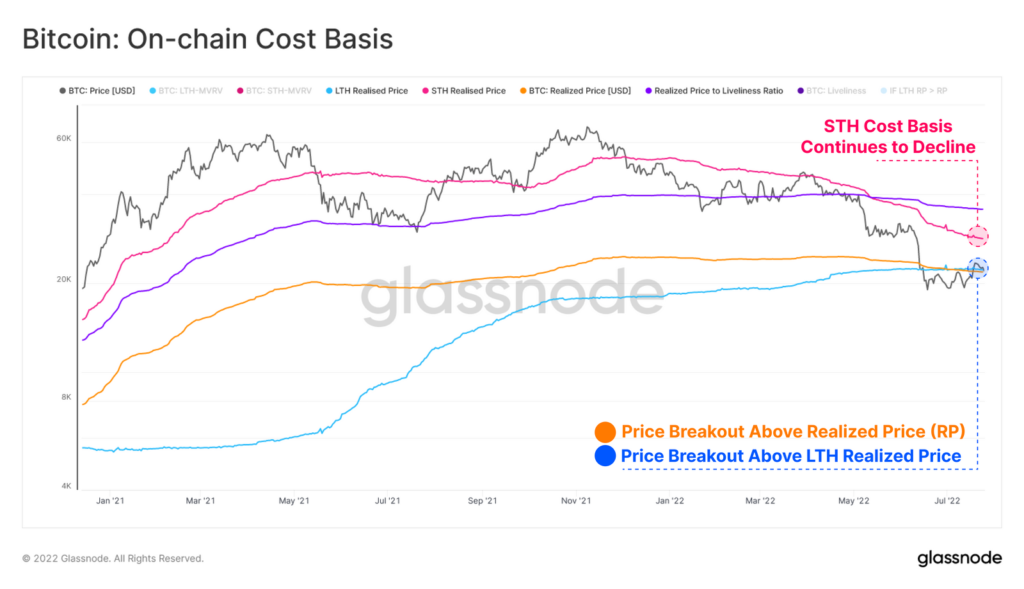 In order to increase the "fair value" of bitcoin in relation to hodlers, it is necessary either to buy coins above their purchase price, or to wait for coins with a higher purchase price to move into the "long-term" category. In a bear market, this rarely happens, experts said.
Often the values ​​of the metric grow as a result of the realization of profits. And this happens as the bottom is reached and the subsequent inflow of funds is sufficient to absorb the sales.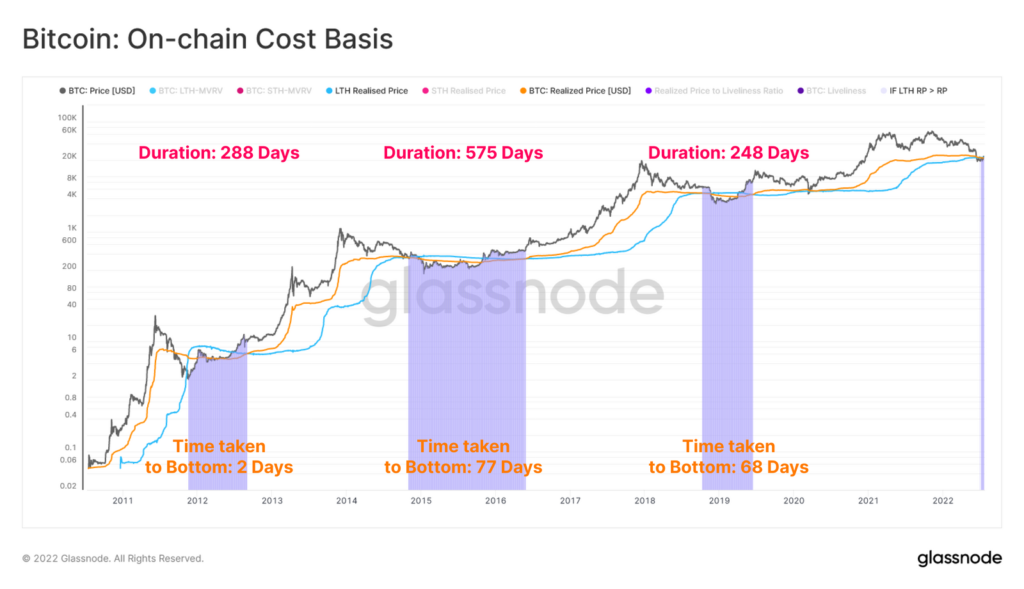 "The duration of previous bear market low divergences ranged from 248 to 575 days. In the current cycle, it is valid for only 17 days, which is a relatively short period, "the experts concluded.