Block's Revenue From Bitcoin Sales Through Cash App Has Fallen By 34%
Admin
Block's Cash App payment service recorded a collapse in activity around bitcoin in the second quarter of 2022
Fintech company Block (formerly Square) announced a drop in revenue from bitcoin sales through the Cash App. This is reported in the financial report for the II quarter. According to published data, the cryptocurrency revenue from Cash App fell by 34% to $1.79 billion.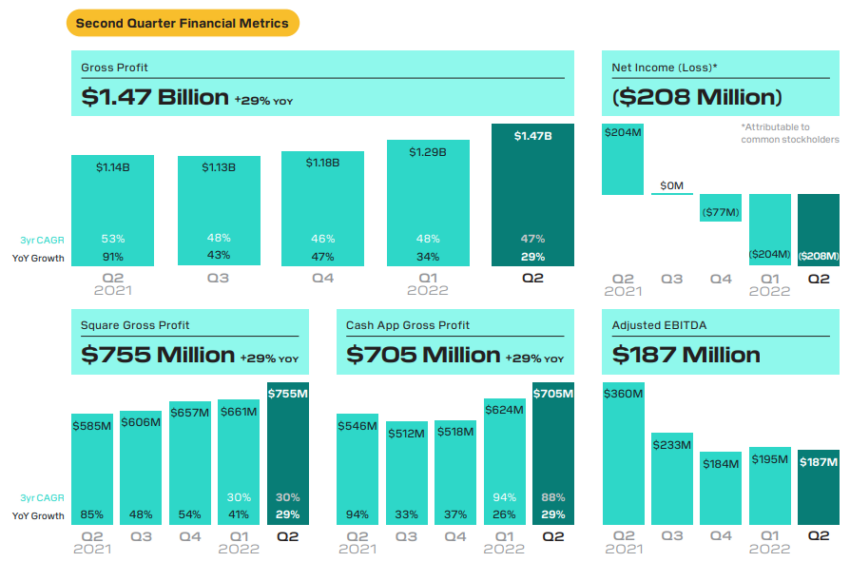 Block's net income in the second quarter was $2.6 billion, up 34% year-over-year. Cash App's lending feature recorded over 1 million active accounts at the end of the quarter. Amid the news, Block (SQ) shares fell over 6% in pre-market trading.
The company believes that the decline in the cryptocurrency business is caused primarily by "a decrease in consumer demand and bitcoin quotes." Block representatives predict that Bitcoin revenue will continue to fluctuate due to changes in consumer demand.
The dependence of Block's cryptocurrency business on market quotes was seen in November 2021. Against the backdrop of Bitcoin reaching an all-time high, Block shares soared by 12% due to increased cryptocurrency sales in the Cash App.
Initially, Cash App was conceived as an analog of Venmo from PayPal and a mobile tool for peer-to-peer payments. However, the company's turnover increased significantly after adding support for bitcoin. The growth has been so impressive that Peter Christiansen, an analyst at the most significant international bank Citi, has already called Block's further development opportunities "too big to ignore."
About why the Kathy Wood hedge fund sold out PayPal shares and what Cash App has to do with it – read the BeInCrypto editorial material.