AASI On-Chain Indicator Points To Possible Bitcoin Correction
Admin
Recently, the price of bitcoin has grown faster than the number of active addresses. This is a sign of short-term market overheating and a likely correction, according to the on-chain Active Address Sentiment Indicator (AASI).
The graph below shows the yellow line crossing the upper limit of the range of changes in the number of active addresses (red dotted line).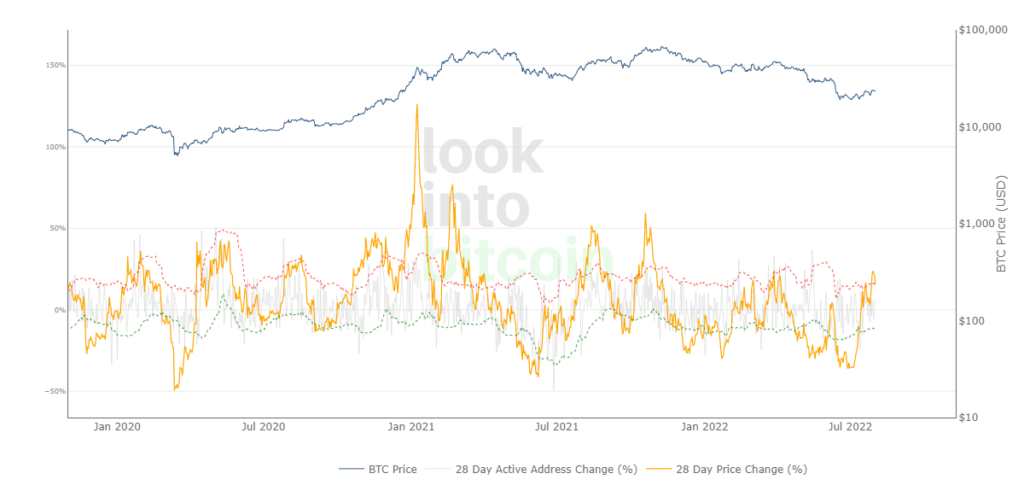 According to the indicator's description, this is a sign of a short-term overheating of the market.
"Under extreme market conditions, the 28-day price change (orange line) moves aggressively beyond the red and green dotted lines. This usually happens during a market crash or in the final stages of a bull cycle," the LookIntoBitcoin website explains.
In contrast to AASI, the long-term MVRV Z-Score crossed the upper boundary of the deep oversold zone at 0.1. This signals the likely passage of the "bottom" of the market cycle.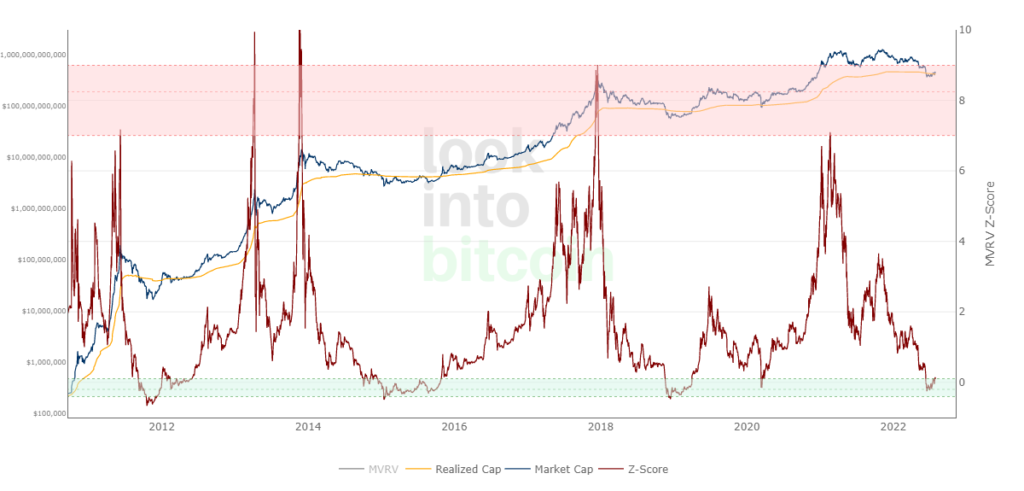 The Net Unrealized Profit/Loss ( NUPL ) metric also signals an improvement in investor sentiment. The indicator moved into the "hope/fear" zone, heading towards "optimism."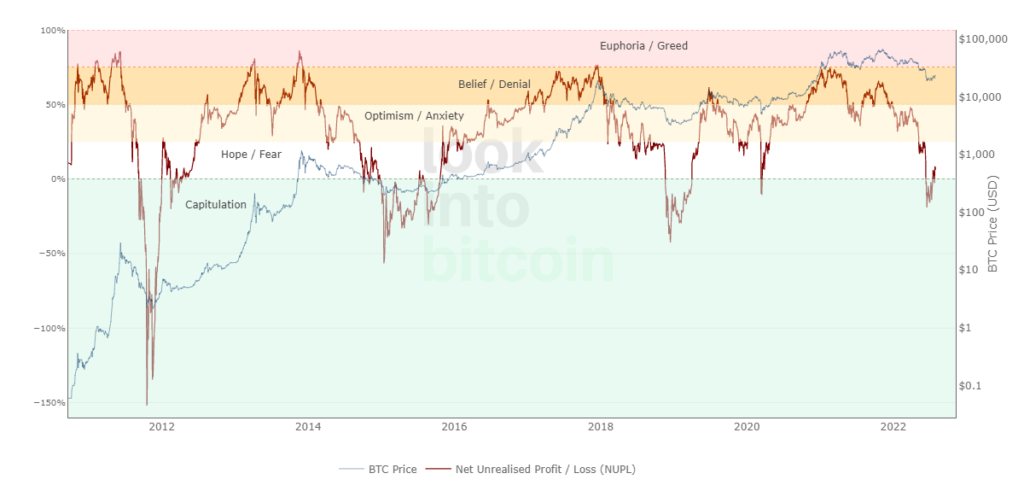 At the time of writing, Bitcoin is trading around $22,770. Over the past 24 hours, the cryptocurrency rate has decreased by 2.4%, according to CoinGecko.