Bitcoin Quotes Have Overcome The Level Of $23,000
Admin
On Tuesday, July 19, Bitcoin quotes reached a range above $23,000 for the first time since June 14. Over the past day, the asset has grown by almost 3.5%; at the time of writing, the cryptocurrency is trading near $23,210.
Following the flagships, all cryptocurrencies from the top 10 by capitalization moved into the green zone. Solana showed the best dynamics – the asset price increased by more than 10.5%.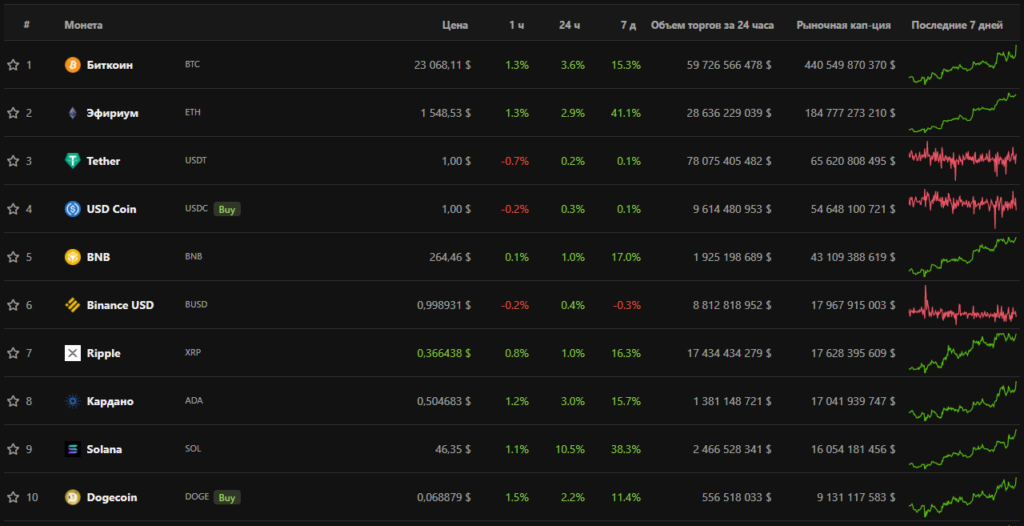 The total market value has approached $1.1 trillion. The Bitcoin dominance index was 40.3%.
According to Glassnode, the MVRV Z-Score has been below zero since June 13th. This indicates that the market value of bitcoin is lower than realized. Historically, this indicates a potential market bottom.
Glassnode analysts also noted signs of a bottom being formed by bitcoin. The specialists pointed out that long-term investors have resumed the accumulation of cryptocurrency, and holders do not seek to get rid of their coins.
The "Fear and Greed Index" reached the level of 30, which indicates an improvement in investor sentiment. On June 18, the indicator dropped to a deficient level of 6 for the first time since August 2019.