The creators of Bored Ape Yacht Club have revealed the launch date of the Otherside metaverse
Tia Price
Yuga Labs will launch the Otherside metaverse on April 30th. For the last 24 hours, the sale of non-fungible collection tokens BAYC and MAYC increased by 18% and 108% respectively.
Meet you there.https://t.co/qgI5RM4aov

— Yuga Labs (@yugalabs) April 23, 2022
Studio announced Otherside in March 2022. Yuga Labs did not reveal the details of the project, however, characters from the BAYC, MAYC, CryptoPunks and Meebits collections appeared in the then-published video. Rights to the last two companies redeemed in the same month.
After the announcement, the presentation of Yuga Labs leaked to the network. In the document, the authenticity of which the company has not confirmed or denied, much attention is paid to MetaRPG, a role-playing game that combines NFTs from previously launched collections.
74/ pic.twitter.com/ZnP6hfPrAv

— Leonidas.eth 💀 (@LeonidasNFT) March 19, 2022
According to the presentation, holders of non-fungible tokens will be able to use them as game characters. The team will also release SDKallowing content creators to design their own NFTs.
The metaverse will allegedly consist of 200,000 land plots, but at the initial stage, developers will release only half. 30% will be distributed during the airdrop among BAYC and MAYC holders. The remaining tokens will be put up for sale.
Each site has a number of unique characteristics. When buying territories, users will have a chance to get one of the 10,000 unique NFTs of the new collection – Kodas.
78/ pic.twitter.com/julYbgRrNb

— Leonidas.eth 💀 (@LeonidasNFT) March 19, 2022
According to CryptoSlam, sales of BAYC and MAYC have increased significantly since the announcement. Average NFT prices from these collections have made new all-time highs at 135 ETH (~$398,600) and 35.5 ETH (~$104,800).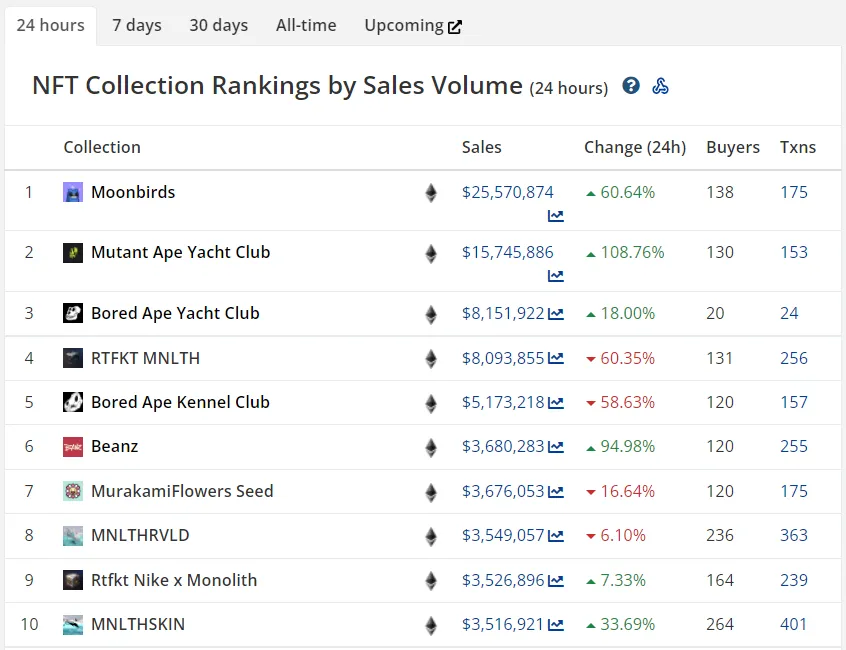 Associated with the Yuga Labs ecosystem ApeCoin token which is expected to play a key role in the upcoming metaverse, has risen nearly 30% over the past week, according to CoinGecko. At the time of writing, the asset is trading near $16.58.
Recall that in March Yuga Labs raises $450 million from Andreessen Horowitz, Animoca Brands and other investors. The company was valued at $4 billion.