The Expert Predicted A Reversal Of Bitcoin Due To The Growth Of Global Liquidity
Admin
The cryptocurrency market is preparing for an upward trend reversal in light of the growth in the money supply. This was stated in the Real Vision podcast by the former top manager of Goldman Sachs and macro investor Raul Pal.
The specialist emphasized that bitcoin is more dependent on the dynamics of the money supply (M2) than halving. The latter is optional if there is an influence of the first factor.
"Digital assets do not depend on the business cycle, but their behavior is related to global liquidity flows. Currently, there is a discrepancy between M2 and the trend by about one and a half standard deviations, and it is increasing," he shared his observations.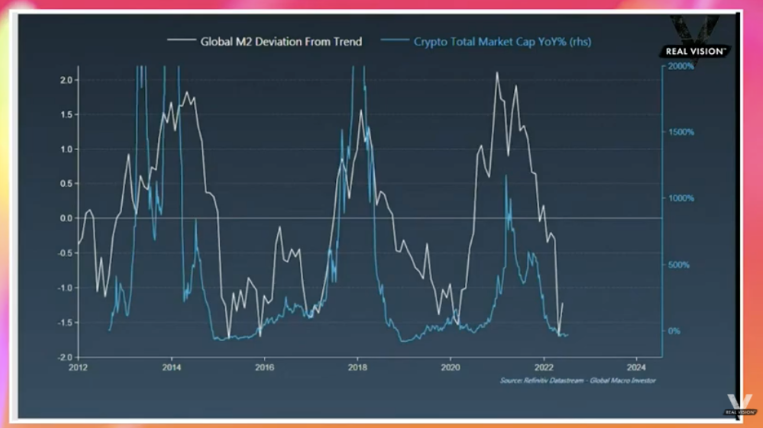 "Remember that bitcoin is not a cyclical asset. It will not return to the state it was in, like oil or other commodities. It's a network adoption pattern that grows over time according to these wide, variable ranges, " Pal explained.