Neuroimaging Won The Art Competition, OpenAI Updated Dall-E 2 And Other News From The AI ​​world
Admin
We strive to inform readers not only about events in the bitcoin industry but also to talk about what is happening in related technological areas – cybersecurity and the world of artificial intelligence (AI).
NFT Politan has collected the most important news from the AI ​​world over the past week.
Dell completely left the Russian market.

AMD has introduced a new series of Ryzen processors.

Intel showed AI scaling technology in games similar to Nvidia DLSS.

OpenAI introduced the Outpainting feature for DALL-E 2, which enhances the generated images. 

Waymo has launched a robot taxi service in Arizona.

Scientists have created a neuro implant that controls excessive food intake.

The picture generated by the neural network won the fine art competition.

The most important transactions in the field of AI.
Dell left the Russian market
The manufacturer of computer equipment Dell left Russia. The company curtailed activities in the country and fired local employees.
Employees of the Russian division will receive from eight to nine salaries of compensation, depending on the position. They will also be able to pick up equipment for free, including monitors and phones, after deleting information from them.
AMD introduced Ryzen 7000 processors
AMD introduced the Ryzen 7000 Zen 4 desktop processors.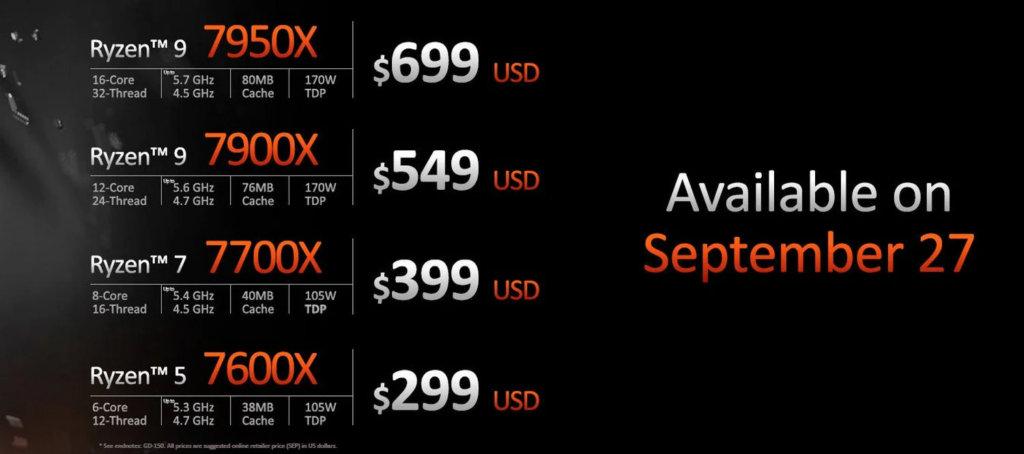 The new generation is represented by four models:
16-core Ryzen 9 7950X;

12-core Ryzen 9 7900X;

8-core Ryzen 7 7700X;

6-core Ryzen 5 7600X.
The processors use the AM5 platform and are based on the Zen 4 architecture, which provides accelerated AI tasks and supports DDR5 and PCIe 5.0 technologies.
According to AMD, Ryzen 7000 chips are about 29% faster than Ryzen 5000 in single-threaded tasks, including games. In operations involving 16 processing cores, the increase in speed is 49%, the company noted.
The processors will go on sale on September 27, 2022.
Intel showed a competitor to Nvidia DLSS
Intel spoke about the work of XeSS AI upscaling technology.
The system improves gaming performance by upscaling the original image from low resolution to higher resolution while maintaining the maximum image quality. Artificial intelligence is responsible for restoring the details of objects.
According to Intel, developers will be able to integrate XeSS into game engines as "easily and quickly" as AMD FSR. At the same time, the technology will demonstrate the most effective results on video cards equipped with XMX matrix engines, the company added.
OpenAI updated DALL-E 2 text-based image generator
OpenAI introduced the Outpainting feature, which allows DALL-E 2 to generate images of any size.
The user can now expand the picture by creating large-scale illustrations with customizable aspect ratios outside of it with the help of appropriate text prompts. When adding new objects, the system takes into account existing visual elements such as shadows, reflections, and textures.
Waymo launches robot taxi in Arizona
Waymo has launched a robotic taxi without a safety operator behind the wheel in downtown Phoenix (Arizona, USA).
For the time being, users who have registered in the Trusted Tester program and received an invitation from the company can order a rider-only ride. They must first sign a non-disclosure agreement.
Later, Waymo plans to expand the service and attract loyal customers who can talk about their experiences with drones.
In China, there was a massive leak of a database with faces and license plates
A Chinese database of millions of images of faces and car license plates has gone public.
According to TechCrunch, a dataset owned by Xinai Electronics with more than 800 million high-quality recordings remained online for several months. The company is based in Hangzhou and develops AI access control systems for workplaces.
Security researcher Anurag Sen found information on Alibaba's Chinese server. According to him, the images were not protected by passwords and anyone could get access directly from a web browser.
Also, the data fell into the hands of the extortionist, who demanded several hundred dollars in cryptocurrency for information recovery. At the time of writing, he has not received the ransom.
Research: robots are better at identifying mental problems in children
A team of technologists and psychiatrists from the University of Cambridge found that the robot is more accurate than traditional methods in identifying mental health problems in a child.
Scientists conducted an experiment involving 28 children aged 8 to 13 years. They used a small humanoid robot, Nao, to ask subjects a series of standard psychological questions to assess their emotional health.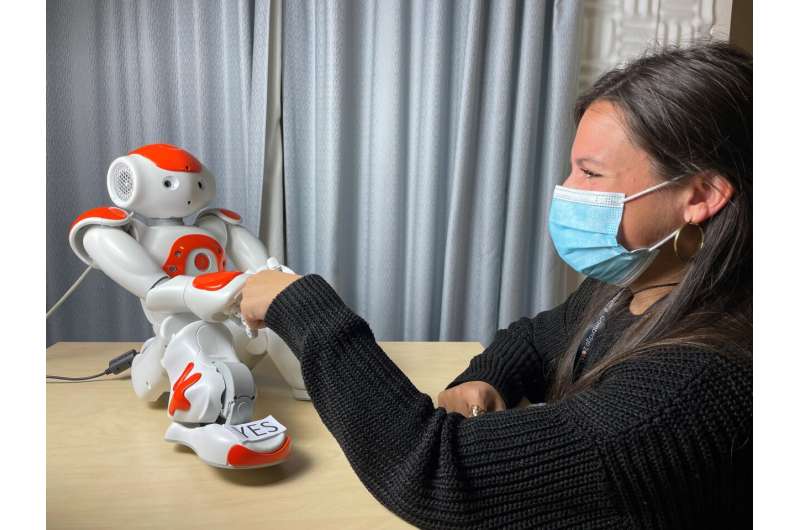 According to the researchers, the children trusted the gadget and shared with it information that had previously been kept silent and not noted in the questionnaires.
The scientists stressed that robots can be a useful tool for the psychological assessment of minors, but are not capable of replacing human interaction.
Brain implant helps patients overcome binge eating
Researchers have developed a brain implant that can stop a person from eating too much.
Scientists from the Perelman School of Medicine at the University of Pennsylvania surgically installed the device in two patients suffering from compulsive overeating and severe obesity. The system detects and blocks brain signals in real-time that prompt a person to overeat.
According to scientists, during the year of testing the implant, they did not find any side effects.
Both patients reported a significant reduction in the frequency of overeating and a decrease in feelings of loss of control. They also noted that they lost 5 kg in six months without additional diets.
Neuroimaging won the art competition
Enthusiast won the fine art competition at the Colorado State Fair by submitting the work of an AI algorithm.
American Jason Allen took first place with his painting Théâtre D'opéra Spatial, created using the Midjourney neural network. According to him, it took several weeks to fine-tune the request and more than a hundred generation attempts to select the three most successful images, improve them using Gigapixel AI and print them on canvas.
Some netizens have said that AI drawings should not compete with the work of artists. Others noted that they do not see a problem in using Mid journey, since creating a high-quality image using a neural network takes a lot of time.
An American created an AI to track cat trips to the toilet
An enthusiast taught artificial intelligence to track how a cat uses its tray.
The developer used a Raspberry Pi, sensors mounted above the tray, and an infrared camera pointed at it. She collected about 50,000 images of animals in the process of defecation, with which she taught AI to distinguish between her two cats and what they do in the toilet.
According to the researcher, the system helps track the health of a pet named Teddy, who often eats plastic.