MetaMask Users Crashed Due to Infura Issues
Livia Green
MetaMask developers have reported Web3 wallet crashes due to malfunctions in the Ethereum infrastructure provider Infura.
If you're currently experiencing issues with MetaMask, it may be because of the outage that @Infura_io is actively combating: https://t.co/lZGMg4RaaI

— MetaMask 🦊💙 (@MetaMask) April 22, 2022
Problems arose with calling some functions with APIs on the main Ethereum network, as well as solutions from Palm, Optimism, Polygon, Filecoin and Arbitrum.
At the time of writing, technical issues have been resolved, according to information on the site.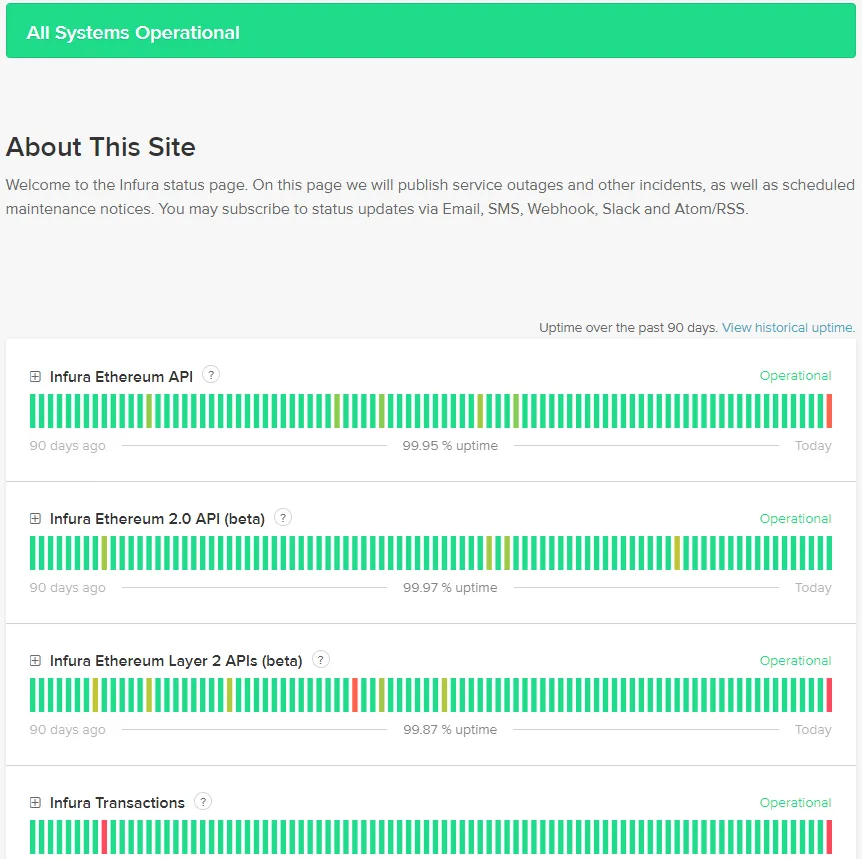 Infura – main RPCA provider for MetaMask that allows the wallet to interact with the Ethereum network.
Similar failures have happened before – in November 2020, some exchanges even had to stop withdrawing funds. At that time, Infura's problems were related to consensus errors in older versions of the Geth client. Due to the fact that part of the network has not been updated to the latest version, on block 11234873 splitting Ethereum into two chains.
Recall that in March, the company behind the development of Infura ConsenSys raises $450M at $7B valuation.