Crypto Projects Tried To Hype On The Death Of Queen Elizabeth II
Admin
Just a few hours after the news of the death of Queen Elizabeth II, a lot of royal-themed tokens appeared on the crypto market
Elizabeth II was Queen of the United Kingdom from February 1952 until her death on September 8, 2022. She ruled for 70 years and 214 days – the longest of any monarch – and became the first monarch to live to be 90 years old. She outlived Prince Philip, her husband, by less than a year and a half, who passed away on April 9, 2021.
While fans of the monarchy were saddened by Her Majesty's passing, some crypto projects took the opportunity to hype the bad news and launched royal-themed tokens on BNB Chain and Ethereum.
Queen Elizabeth Inu
Twitter user @Zazoo_Me claimed that crypto scammers launched over 40 royal-themed meme coins on Ethereum and BNB Chain just hours after the death of Queen Elizabeth II.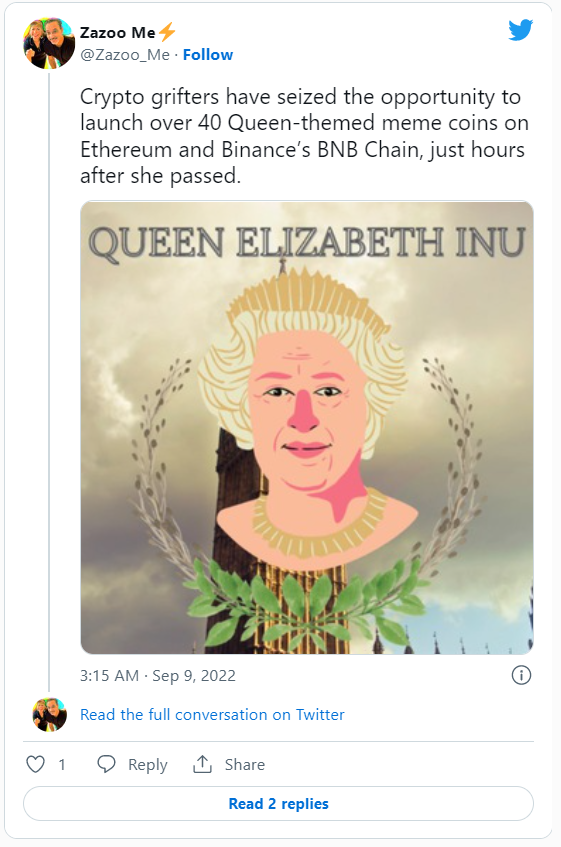 @Zazoo_Me noted the following coins using the royal theme:
Queen Elizabeth Inu

Queen Doge

God Save The Queen

London Bridge Is Down

Queen Grow

Rip Queen Elizabeth

Elizabeth II

Queen Drink II
He also added that these meme tokens are extremely volatile and their value is unlikely to be sustained on its own.
However, the most liquid tokens have already processed $900,000 in trading volume, with Save The Queen handling $700,000 and Queen Elizabeth Inu $200,000.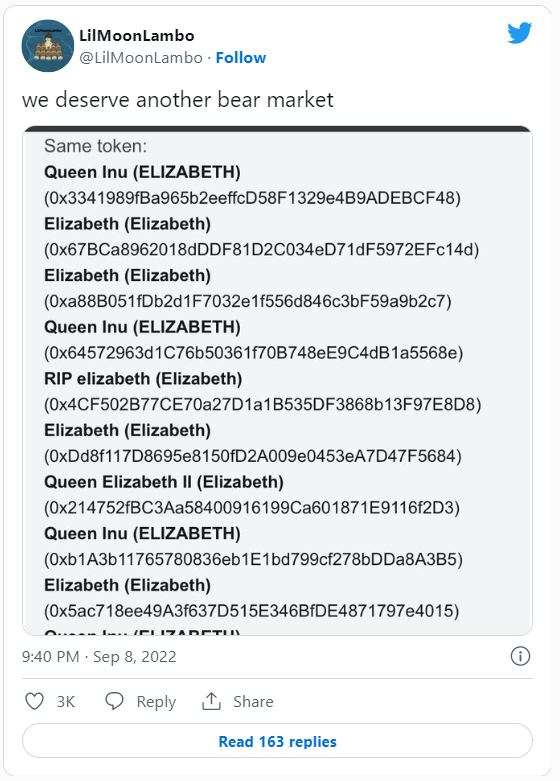 King Charles Inu
Coins named after the new monarch, the son of Elizabeth II Charles, who took the throne name Charles III, also appeared on the crypto market.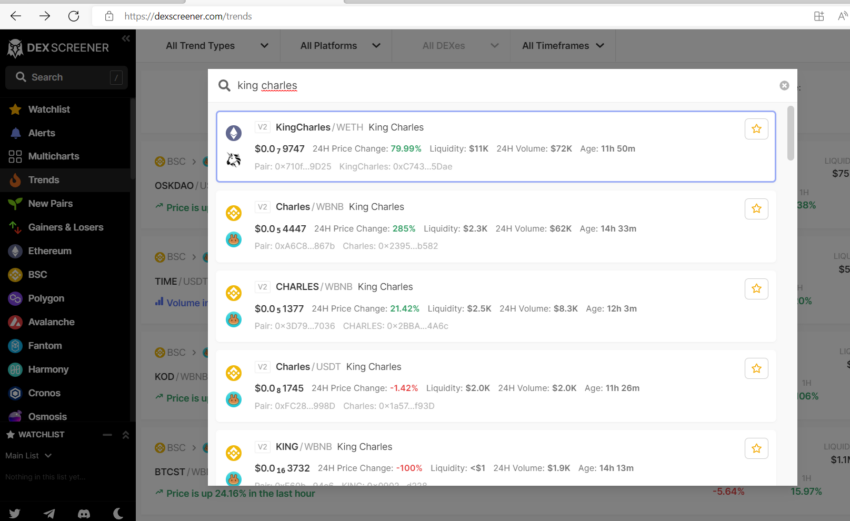 King Charles Inu (CHARLES) is already trading at quite high prices and is expected to continue to rise with the upcoming coronation of Charles III, which will bring even more popularity to the token.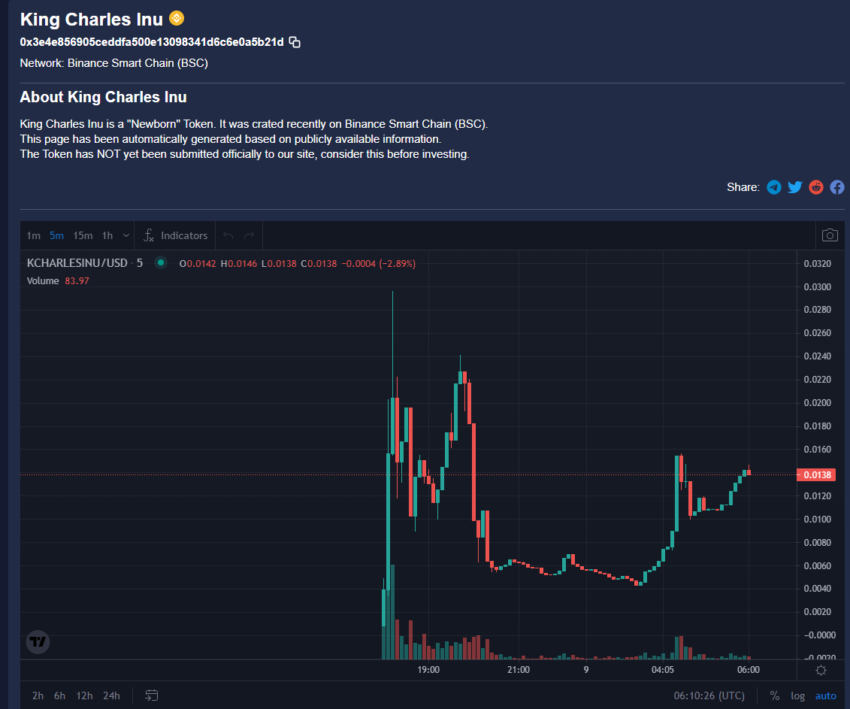 The crypto community is relentless in trying to acquire as many royal-themed meme coins as possible, no matter what these tokens actually are.