Coinbase Ventures Closed 71 Venture Deals in Q1
Livia Green
The venture arm of the American cryptocurrency company Coinbase concluded 71 deals in the first quarter of 2022.
Coinbase Ventures: What happened in Q1?

We had the Around The Block crew break it down. Observations include multi-chain proliferation, DeFi & NFT expansion, and GameFi 2.0.

Full details here 👉 https://t.co/aCcMxBKfWe pic.twitter.com/y4J8nc0UOl

— Coinbase (@coinbase) April 21, 2022
The chart below shows that this is a record high for Coinbase Ventures.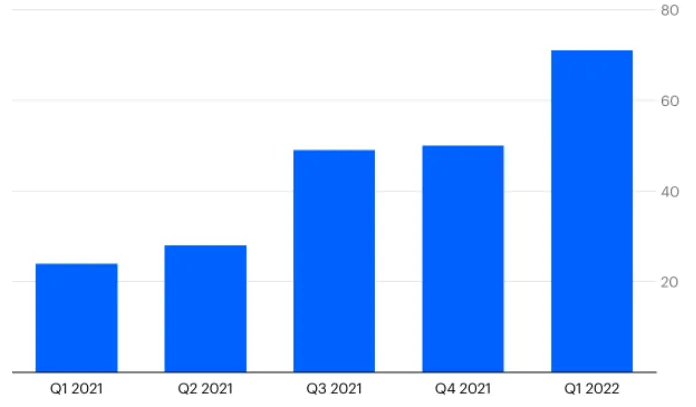 Representatives of the company noted that the main focus in 2022 was placed on startups of early stages of development – projects in the areas Web 3.0NFTs and DeFi.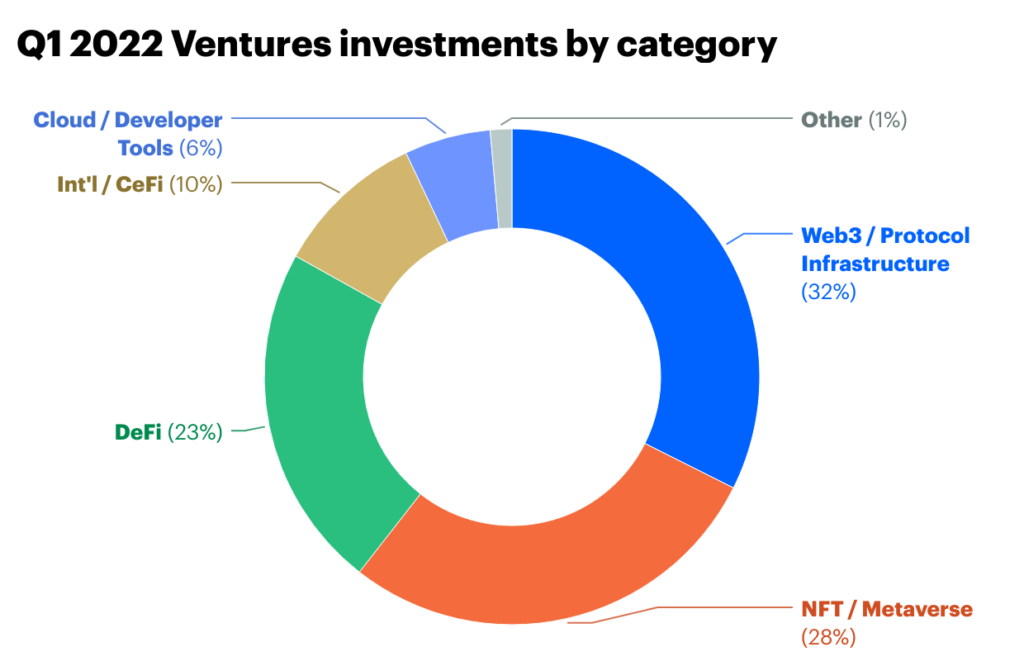 "We are considered one of the most active corporate venture capitalists in the world, given the number of deals," the firm said.
Since its inception, Coinbase Ventures has invested in more than 300 projects. At first, centralized platforms occupied a significant share in the company's portfolio, but later metauniverses appeared, DAO and other innovative Web3 projects, as well as cross-chain solutions.
More: Andreessen Horowitz Opens Web 3.0 Research Lab
Recall that in February, Coinbase Ventures invested in startups Every realm and jambo.