ARK Invest Kathy Wood Dumps $75 Million Worth Of Coinbase Shares
Admin
On July 26, ARK Invest sold a total of 1.41 million Coinbase shares worth ~$75 million. The Bitcoin exchange lost 21.1% of its capitalization following the trading session.
The market also reacted to information about the SEC investigation into Coinbase.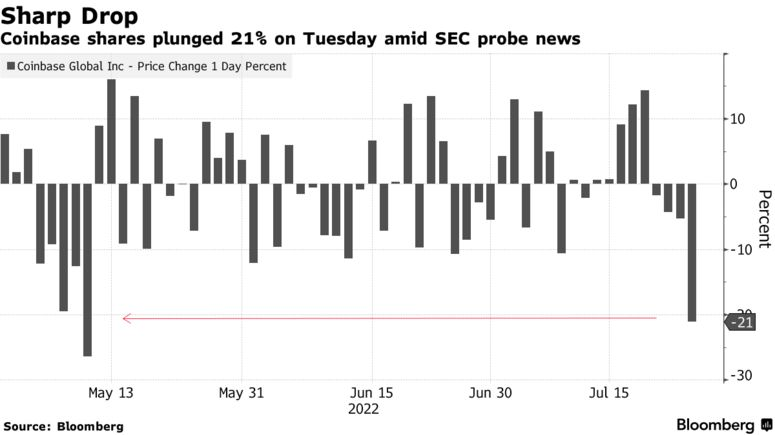 According to the firm's daily newsletter, Ark Innovation (ARKK) cut its position by 1.13 million shares, Next Generation Internet (ARKW) by 174.6 thousand shares, and Fintech Innovation (ARKF) by 110.2 thousand shares.
According to Bloomberg, as of the end of June, ARK Invest was the third shareholder of Coinbase, with 8.95 million shares at stake. 
The management company has been building up the position since the IPO in 2021. The last largest purchase of 546 thousand shares worth ~$30 million dates back to May 2022.
Flagship fund Ark Innovation has lost 57.84% since January. Since its inception in 2017, the structure has generated a return of 119.45% for ETF holders.
User Unusual Whales calculated that ARK Invest could have lost $200 million from investing in Coinbase. According to his calculations, the average purchase price for Bitcoin exchange shares was $254.65. On July 26, securities closed trading at $52.93.