Arcane Research: USDC Will Surpass USDT In Capitalization In Autumn
Admin
Analysts at Arcane Research predicted continued growth in the capitalization of USDC from Circle and a further drop in the market share of the current largest stablecoin, USDT, from Tether. The segment leader will be replaced in October, the company is sure.
The researchers highlighted that USDT had enjoyed a first-mover advantage for a long time, being unrivaled in market capitalization. However, in November 2021, the market share of the token, among other "stablecoins," fell below 50% for the first time.
In 2022, the decline in capitalization continued – the indicator fell from $78 billion to the current $66 billion.
"The reduction in supply by 15.5% corresponds to the annualized figure of 28.7%," the experts noted.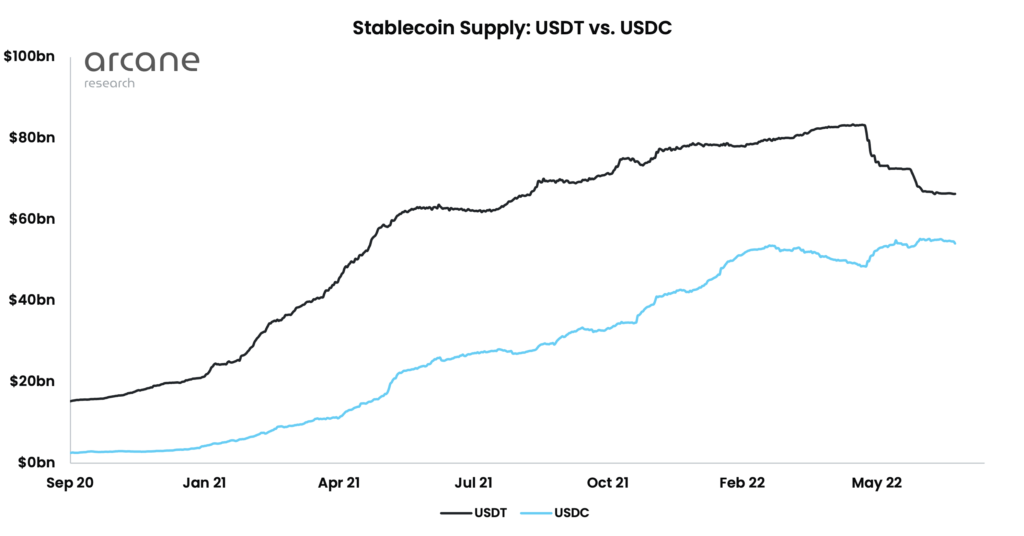 On the other hand, the capitalization of USDT's main competitor, USDC stablecoin, has grown from $42.2 billion to $55 billion in 2022, corresponding to 70.4% yearly.
"Tether started 2022 with a dominance index of 47.5%. USDC had a figure of 25.8%. After the first half of the year, the market shares of Tether and USDC are 43.8% and 36.3%, respectively," analysts shared their observations.
Arcane Research has predicted that, at current growth rates, Circle's stablecoin will outperform its main competitor in mid-October this year.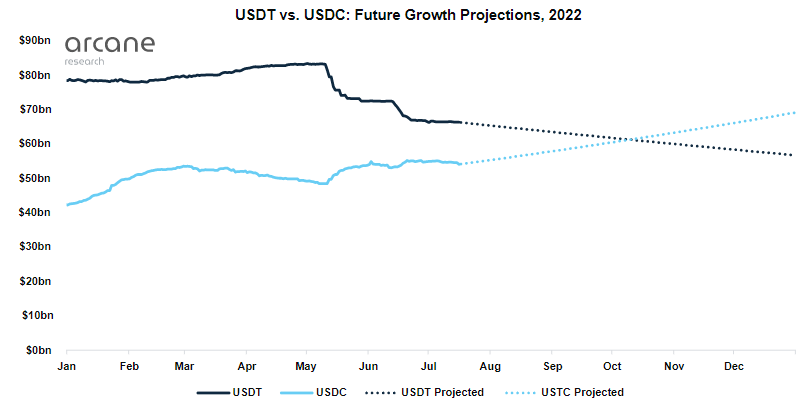 Analysts stressed that the current market is characterized by significant uncertainty and, therefore, the forecast cannot be considered accurate.